SUNSET & SNORKEL OYSTER BRIDGE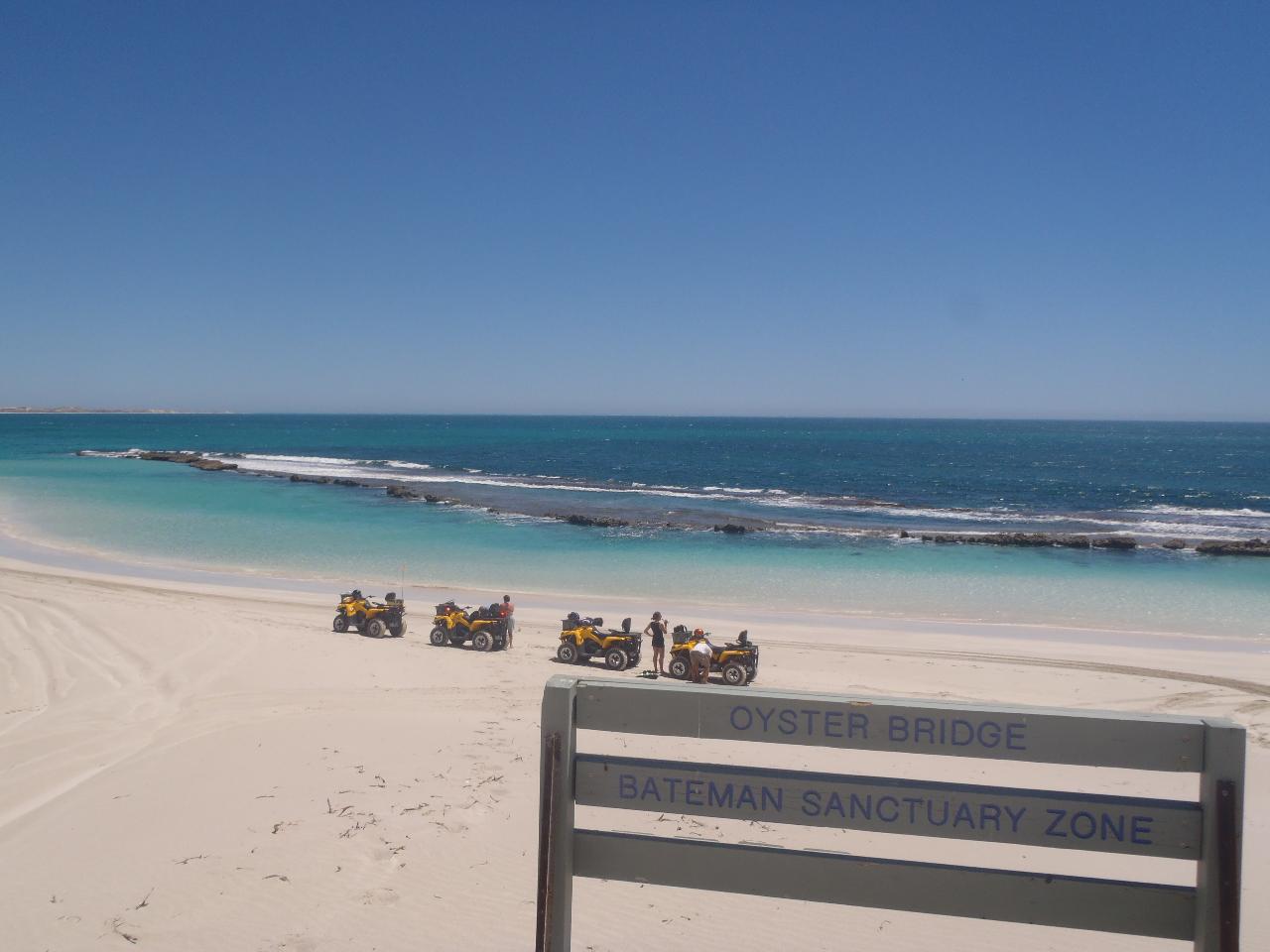 dan itibaren

AUD
145,00 AU$
Süre: 150 Dakika (Tahmini)
Lokasyon: Coral Bay, WA
Ürün kodu: QTSSSOYS
Oyster Bridge Sunset Snorkel - 2.5 Hours
Experience the thrill of riding along white sandy beaches, through bush tracks and hills. Stop to snorkel the beautiful Oyster Bridge through the crystal clear waters filled with magical coral gardens which abound with marine life. Snorkel, sift through the shells or simply relax and enjoy the peaceful picture perfect surrounds. Stop at one of the best vantage points to enjoy our famous Coral Bay Sunsets....
CONDITIONS AND ADDITIONAL INFORMATION
- Driver must hold a valid drivers license. Must be able to present license at any point during tour.
- Children must be over the age of 5 years to ride as passengers.
- For safety the rider and or passenger cannot be pregnant or have any medical condition that will effect their ability to use the vehicle for recreational use.
- For safety all participants must be able to understand and speak English, all instructions will be given in English
- Maximum combined weight per vehicle of 200kg.
- Closed in shoes must be worn (we may provide you with some if you do not have at a cost of $3)
- A signed indemnity form must be completed prior to the commencement of tour.
- Snorkel equipment is provided but you are welcome to bring your own.
Got an extra child or adult to go as a passenger? There is a seat available behind the guide, please book this as an 'extra' at the time of booking.
Extra child passenger $45.00 Extra adult passenger $60.00
Tours depart daily at 9.00am, 12.30pm and 4.00pm (pending sunset times)
Oyster Bridge is tide dependent.
Please check availability and times when booking online.
Motorcycling Australia
Permit #MA2317.