REEF EXPLORER TURTLE SNORKEL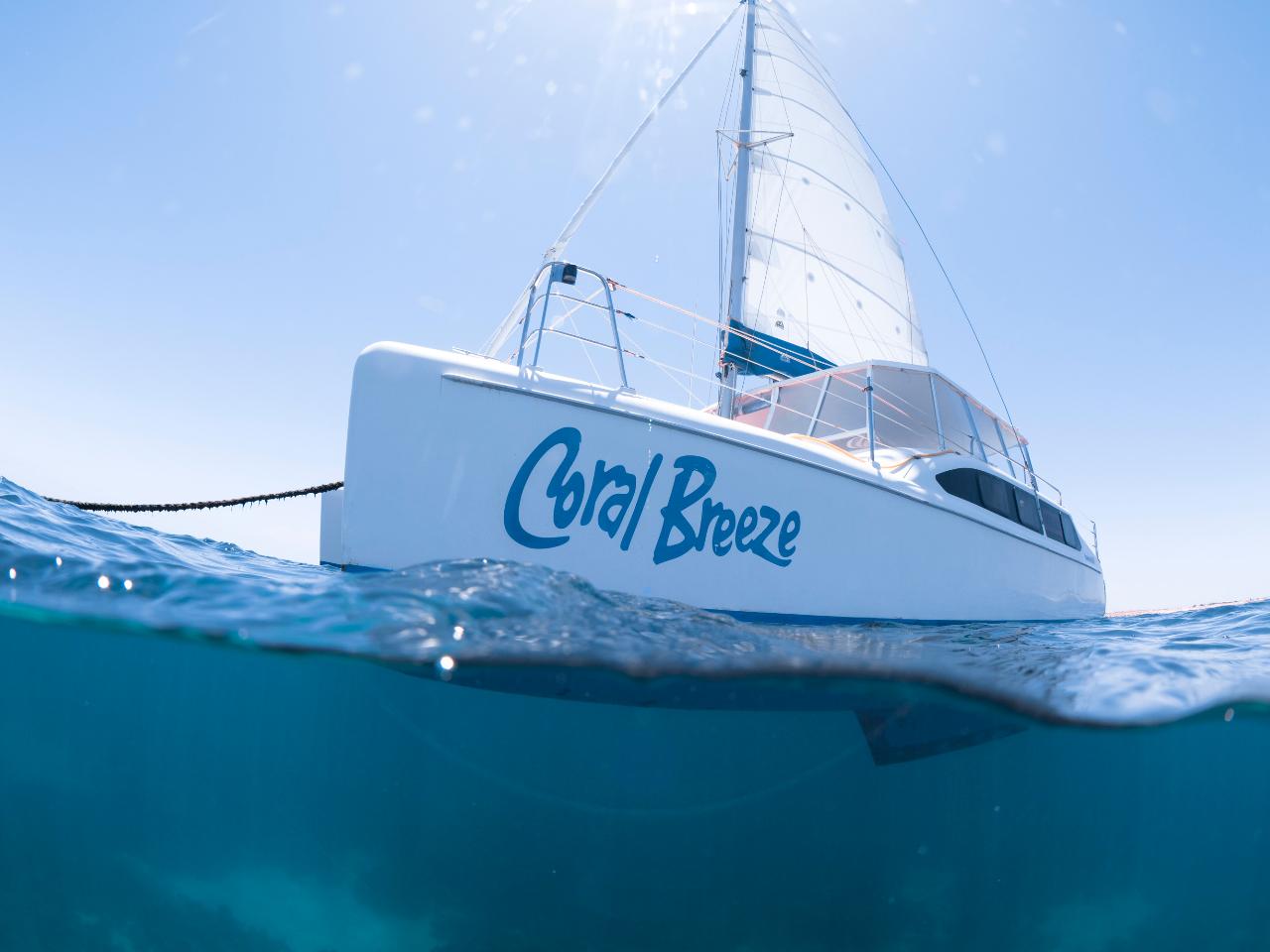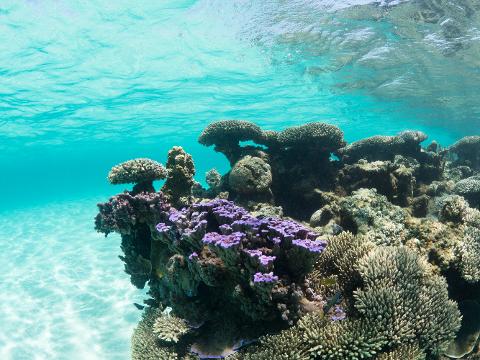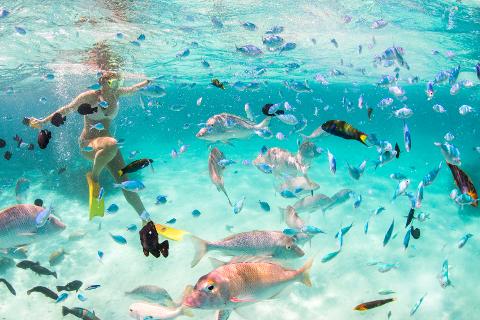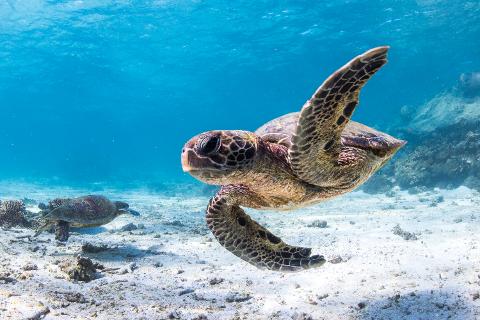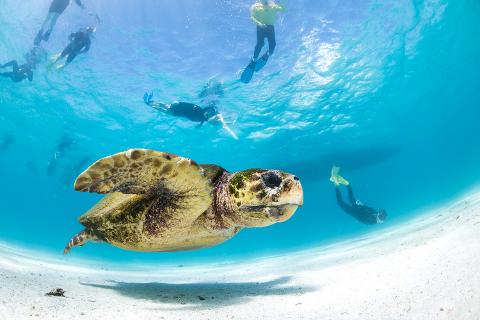 Duration: 4 Hours (approx.)
Location: Coral Bay, WA
Product code: CBRE
Reef Explorer Sail and Turtle Snorkel aboard the Coral Breeze 10.00 am - 2.00 pm
Enjoy a half day reef sail and snorkel cruise on the Ningaloo Reef. Sail the clear turquoise waters to our most favourite snorkel sites where you will discover the wonders of the underwater world. You will see a large array of fish and coral species and keep an eye out for our friendly resident turtles which abound these waters.
Enjoy lunch on board, experience our ocean spa in our custom boomnet. An enjoyable experience for all.

The Coral Breeze is the only Sailing Catamaran offering Day Charters in Coral Bay. Join the crew aboard Coral Bays most Eco Friendly cruise as we harness the power of the wind to glide silently through the clear calm turquoise waters of the Ningaloo Reef. Soak in the stunning surrounds with full 360 degree views. Our purpose built catamaran is sturdy, spacious and offers plenty of shade.

Explore our back yard, snorkel the dense coral formations of the outer reef where turtles abound and the many fish frolic amoungst their magnificent coral gardens.

We pride ourselves on Quality and like to offer a No-Pressure, Relaxed and Unlimited Snorkelling Experience.

Turtles, Anemome, Eels, Schooling Cat Fish, Nudibrach, Parrot Fish, Giant Clams, Octopus, Sea Stars, Cod, Reef Sharks, Lagoon Rays are just a few of the NIngaloo Reefs inhabitants you may come across....

The crew aboard the Coral Breeze are very passionate about the Ningaloo Reef and Eco Systems worldwide. Together we are leading the way in environmentally sustainable tourism - doing our part to preserve what we can for generations to come.

The World Heritage Listed 'Ningaloo Marine Park' stretches over 260kms and is host to over 500 different species of fish and more the 200 species of coral. We commit ourselves to maintain the importance of sustainability for future generations by passing on knowledge and encouraging guests to do their part to protect our oceans, reefs and and all that inhabit them.